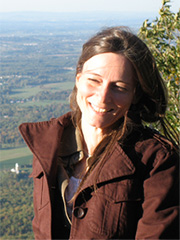 If you are a person who values attention to detail, who enjoys a collaborative design process, and who cares about your home environment - we would like to talk with you. We are Fifth Wall Design Group, a full-service interior design firm specializing in quality residential projects of varying sizes and complexity. Our scope of work ranges from complete project management of new construction or remodels to hourly consultations on color and furniture arrangements - a full design resource.
Why hire us? First, we have a long list of happy clients who would love to share their stories with you. Give us the word, and we will gladly provide you with their names to support our claims. Second, we think differently than normal decorators or designers - juxtaposing our artist eye for color, texture, and light with our technical designer mind - forever reminding us of scale, proportion and appropriateness. This unusual combination of "seeing" sets Fifth Wall Design Group apart from others.
Diana's passion for interior design started at an early age. As a young teenager, Diana spent many hours on the floor of her bedroom where she crafted scaled furniture templates and floor plans in search of the ultimate bedroom layout - time has not change Diana's focus. With a BFA in Interior Design from Virginia Commonwealth University and many years of design experience, Diana continues to create beautiful interiors that exceed her clients expectations. Experienced as a fine art painter, graphic designer, architectural designer, sculptor, and of course, as a seasoned interior designer -Diana's work is described by one of her clients as "a breath of fresh air". Diana's knowledge of design, her enthusiasm for the design process, her upbeat friendly personality, and her absolute dedication to her clients is all clearly visible in her body of work, in her testimonials, and in the friendships she's built along the way.
Wikipedia defines interior design as "the process of shaping the experience of interior space, through the manipulation of spatial volume as well as surface treatment. Not to be confused with interior decoration, interior design draws on aspects of environmental psychology, architecture, and product design in addition to traditional decoration. An interior designer is a person who is considered a professional in the field of interior design or one who designs interiors as part of their job. Interior design is a creative practice that analyzes programmatic information, establishes a conceptual direction, refines the design direction, and produces graphic communication and construction documents."

Fifth Wall Design Group would like to add the following important information: A good interior designer is a person who is an advocate for their clientele, who embraces a collaborative design process, who has wonderful listening skills, and one who is personable, communicative, and responsive.
Space Planning is quite simply the planning of space. Interior designers, architects, builders, and landscape designers know this step in the design process very well - the first and foremost phase in the design process. In interior design, space planning is the development of an interior floor plan to support the client's requirements and lifestyle. These guidelines typically consist of architecturally designing any space with all the amenities (mechanical, electrical, plumbing, walls, and furnishings) to create spaces that are more functional and have better flow for their occupants. In addition to the standard amenities, these plans can also include improved sound and light control in and around the spaces.

Space layout and flow are both very important foundations that need to be tackled before starting any building or remodeling project. Keeping in mind that the blueprint (drawing) stage is the least expensive time to make changes - this is the best time to bring an interior designer into your home design project. Trained to look for potential problems that may arise during the project or in the future, we at Fifth Wall Design Group go into great detail to design a plan that works in the conceptual stage AND as a finished project.
Fabulous color choices can change the way you feel in very positive ways. We at Fifth Wall Design Group understand color is a subliminally persuasive force and that there is more to color design than just complimenting your furnishings. Color choice is both a science and an art-form, and we would like to help guide you into selecting the ideal color palette for your home environment. From cozy and warm, to calm and relaxing - color is key and we are there to help.

A little about the way we color consult: The typical on-site color consultation ranges from one to three hours, depending on how many rooms or floors you would like to tackle in one sitting. Diana or Kelly will be glad to walk through your home and give you a complete personalized color scheme.
We at the Fifth Wall Design Group personally offer a wide range of finish treatments that can be applied to your home.

Trompe-L'oeil
Trompe-L'oeil is an art technique involving extremely realistic imagery in order to create the optical illusion that the depicted objects really exist, instead of being just two-dimensional paintings. The name is derived from French for "trick the eye", from tromper - to deceive and l'oeil - the eye.

Murals
A mural is a painting on a wall, ceiling, or other large permanent surface. Murals date back to prehistoric times. The Caves of Lascaux in southern France are an example. The term became famous with the Mexican "muralista" art movement. Types range from fresco, to oil or water based mediums.

Faux Finishes
Faux Finishing is the preparation and finishing of a surface to imitate the appearance of a natural material such as wood or marble. It is typically used in buildings where the actual matter would be cost prohibitive.

Custom Stenciling (Children's Themes)
A stencil is a template used to paint or draw identical patterns, symbols, shapes, or from an original object. A stencil technique in visual art is also referred to as "pochoir" (french for stencil). This is a great activity to do with your children to involve them in your home improvement project.